A dream of my own design
Elokuje Handicrafts is a small Finnish handicraft jewellery company owned by me Anne Kleemola. Six years ago, my long-time artisan mother and I started thinking about jewellery stuff together, and we tried different materials. The company name, Elokuje, had popped into my head much earlier, which I then finally registered as a business at the end of 2017.
Making and tuning by hand has always been present at our farm home. Recycling, reuse, and DIY recycling have been practiced long before it became hip. My main job is a graphic design for my one-person Elovisual business. For my computer work, this is an excellent counterweight and as a visual designer I can do all my marketing materials myself.
Over the years, the "collection" has changed its shape from boho chic-style surf jewellery into upcycled jewellery. In this abundant and rubbish-drenched world, the use of upcycled and surplus materials seemed to be the only reasonable option to fulfill my own design dream. Not only is it ecological, but it also limits the design ideas very well.
For the love of outdoor activities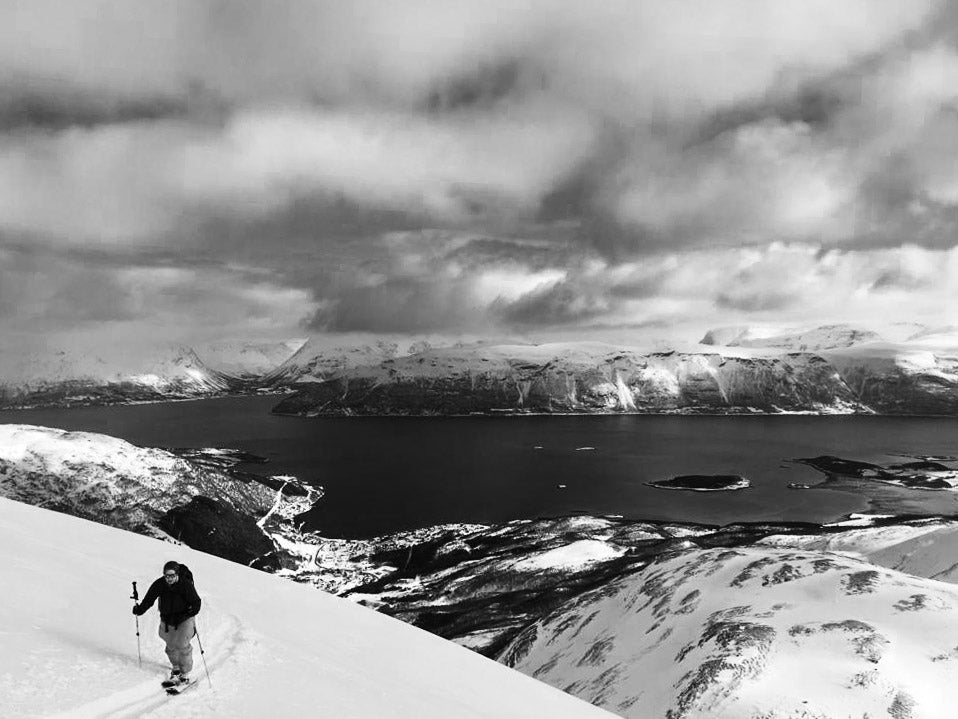 Newer material discovery is freeskiing climbing skins. My SkiSkins Jewelleries are fun and hairy beautifers made from the surplus pieces of backcountry freeskiing skins.
A pleasantly soft surplus reindeer leather adds color to the collection. I buy it in pieces from a local glove manufacturer.
Photos along the journey
The first event of Elokuje: DesignMarket Pikisaari 2018

Hands of the chain breaker

Great winter cycling on the Ylläs trails
Also the jewelry racks are handmade from recycled materials. Dad saws the wall board of an old hay barn.

With mother in Toholampi "workshop"

Bracelet filming session on the go